MHAM's Monthly Missive
February 2018 Edition
Upcoming Events
2018 Maine Manufactured Home Show
Where: Augusta Civic Center
When: Friday, February 2, 2018 – 12pm-7pm
Saturday, February 3, 2018 – 10am-7pm
Sunday, February 4, 2018 – 10am-4pm
More Event Information
Oxford Hills Home Show
Where: Oxford, Route 26
When: Thursday, April 21-23, 2018
More Event Information
More Upcoming Events
MAMP Breakfast Meeting
Where: Portland Country Club
When: February 14, 2018 – 8:30am-10am
More Event Information
2018 Tri-state Mortgage Conference
Where: Portsmouth Harbor Events Center
When February 8-9, 2018
More Event Information
               As we come to the end of a long, cold, and wet January, we are happy to see that a beautiful Maine summer is in the distant future. The upcoming spring months are packed full of events to mark on your manufactured home industry calendar. In recent news, the housing market in Maine is seeing an increasing demand for new contructions across all counties.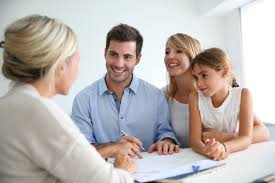 With this market growth, we are also seeing a new generation of homebuyers making purchases. This new generation of homebuyers between the ages of 25-35 are looking for features that are becoming harder to find due to vacancy rates and housing inventory being at historic lows. This is our time to shine, an article by Brandpoint in the Portland Press Herald outlines the top five features the new generation of home buyers are looking for (which do not tend to exsist in older homes). This new generation of home buyers are looking for energy efficient, open floor plans, home offices, and home buying situations that provide owners the opportunity to customize their residence.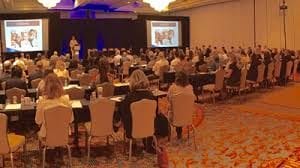 In other news, HUD announced the wholesale review of manufactured housing rules and regulations. The announcement on January 25th, 2018, by Brian Sullivan, is part of an effort to identify regulations that may be ineffective, overly burdensome, or excessively costly. The top-to-bottom review of the rules and regulations was sparked due to the critical need for affordable housing.
DON'T MISS OUT!
Take a minute to read up on the most recent news articles in the modular and manufactured housing industry in the recent news section of the newsletter. Don't forget to check out the upcoming events section to see what is happening in the upcoming months.
Recent News Articles
https://www.pressherald.com/2017/12/27/top-five-features-millennials-look-home/
http://www.mainebiz.biz/article/20180119/NEWS01/180119927/mereda-conference-highlights-demand-but-lack-of-inventory
https://www.hud.gov/press/press_releases_media_advisories/HUD_No_18_008
MHAM NEWS FROM THE EXECUTIVE DIRECTOR
News from Around the State:
The general consensus from many retailers is that business is good – customers are still looking and buying homes, even with the bone-chilling weather we've had.  There are a couple of items to note:  Recently, electronic logbooks have become mandatory on all interstate transporters, and that includes those that transport manufactured and modular homes.  The end result is that delivery costs of homes have increased – an approximate amount of around $500 per section is the norm.  Also, interest rates have ticked up slightly, so mortgages will cost home buyers a little bit more.  They are still relatively low compared to several years ago, so home ownership will remain affordable for many Mainers.  At the Manufactured Housing Board, complaints seem to be coming down compared to years past, so it looks like the industry is doing a pretty good job of taking care of its customers.
News from Washington, D.C.
A lot is happening in the Capital right now and changes have been happening under the new Administration.  The new Director of the Consumer Financial Protection Bureau has recently announced that it will no longer "push the envelope" when it comes to pursuing regulatory compliance in the lending industry, but instead will adhere to its original guidelines and regulate only what it is authorized to regulate.  This is welcome news to several lenders I have talked to, who for several years have been very concerned with over-zealous attempts by the CFPB to exert its authority beyond what it was originally authorized to oversee.  There has existed an aura of uncertainty over just what is and what isn't a lending violation, and now it appears there will be more clarity regarding lending rules and regulations.  The CFPB will also be reviewing its operations and taking public input over what is proper in fulfilling "its proper and appropriate functions to best protect consumers."
The Manufactured Housing Division of HUD is also undergoing a shakeup.  A number of officials in this program have had their tenures terminated and HUD will also be undergoing a review of its operations, part of which will require a cost-benefit analysis of its regulations and balancing safety assurance with affordability.  Maine's Commissioner of Occupational and Professional Regulation, Anne Head, has been working with the Manufactured Housing Board's Bob Leclair in communicating with HUD about our concerns here in Maine.  It now looks like there will be no requirement of 100% pre-occupancy inspections of HUD homes installations, but that the current 20% will remain acceptable.  They are also reviewing what would have been a very costly frost-protected slab requirement that HUD had been pursuing.  So it looks like sanity may prevail after all.  Our Congressional delegation has for the most part been very supportive of our industry and has helped with getting these changes realized.
All in all, things appear to be on a pretty positive path, but we need to continue our vigilance so our industry can grow and prosper. Here's hoping for a great year!  Thanks for your time.
Dick Bradstreet, Executive Director, MHAM