MHAM's Monthly Missive
June 2018 Edition
Upcoming Events
MAMP Breakfast Meeting
Where: Portland Country Club
When: June 13, 2018 – 8:30am-10am
More Event Information
Welcome to the June 2018 Edition of MHAM's Monthly Missive where you can find the latest news and events happening in the Manufactured Housing Industry! We hope you are enjoying the last few winter months before the beautiful Maine summer arrives.  The month of February was packed full of updates from both Ferderal and State government regarding the Manufactured Housing Industry.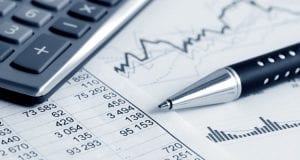 In recent news, the federal budget recently passed by Congress and signed by the President contained at least one pleasant surprise—the $1000 per home tax credit for manufacturers that build ENERGY STAR homes was extended retroactively through 2017. It's a familiar story that keeps repeating itself: Congress waits until the end of the year to extend the tax credit retroactively, making it impossible for manufacturers to count on the credit before they decide to qualify homes for the ENERGY STAR label. However, keep this in mind: the credit, first passed over a decade ago, has never lapsed. If you need help qualifying homes completed in 2017 for the tax credit, contact Gwynne Koch (GKoch@Research-Alliance.org) with the Systems Building Research Alliance (SBRA) for assistance.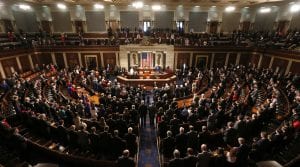 Taking a look back at 2017, the Manufactured Housing Association for Regulatory Reform (MHARR) reports that according to official statistics compiled on behalf of the U.S. Department of Housing and Urban Development (HUD), year-over-year manufactured housing industry production grew during December 2017. Just-released statistics indicate that HUD Code manufacturers produced 7,245 homes in December 2017, a 3.57% increase over the 6,995 HUD Code homes produced during December 2016. Cumulative industry production for 2017 thus totals 92,902 homes, a 14.5% increase over the 81,136 HUD Code homes produced in 2016.
           In an article by Urban.org (Manufactured Homes Could Ease Affordable Housing Crisis, So Why Are So Few Made), you can read several of the current concerns being discussed in the Manufactured Housing Industry. The article gives some great information regarding why so few manufactured homes are being built given the current affordable housing crisis. Urban.org does a great job outlining the ongoing issues surrounding affordable housing and how the Manufactured Housing Industry can help!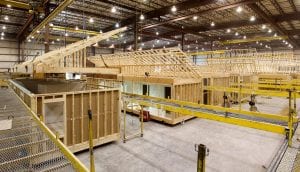 MHAM NEWS FROM THE EXECUTIVE DIRECTOR
           It has been brought to my attention there is a bill before the Legislature, LD 1757, which seeks to change some of the new minimum wage law that was passed by state referendum last election.  LD 1757 seeks to do two things:  1) Slow down the minimum wage increases that are set to increase automatically over the next couple of years, and 2) Establish a Training and Youth Wage.  These are intended to help protect jobs and job creation in Maine.  The chief sponsor is Rep. Joel Stetkis, a contractor who has done quite a bit of work in our industry over the years.
           I'm putting this out there so each of you can choose whether or not you call your particular State Representative and Senator to urge them to vote for this bill.  The proponents of the bill hope you do.  When there was a public hearing on the bill a week or so ago, 95 people testified in favor of it – most were in favor of it and most of them were business owners.  You can look up the bill as well as find out who your Representatives are by going on the State's Legislative website.  If you feel strongly about this, feel free to contact them.  It does make a difference.  If you feel strongly the other way, you should make that known as well.  I think it's important to be involved.  Thanks.
Dick Bradstreet, Executive Director, MHAM